School Magazine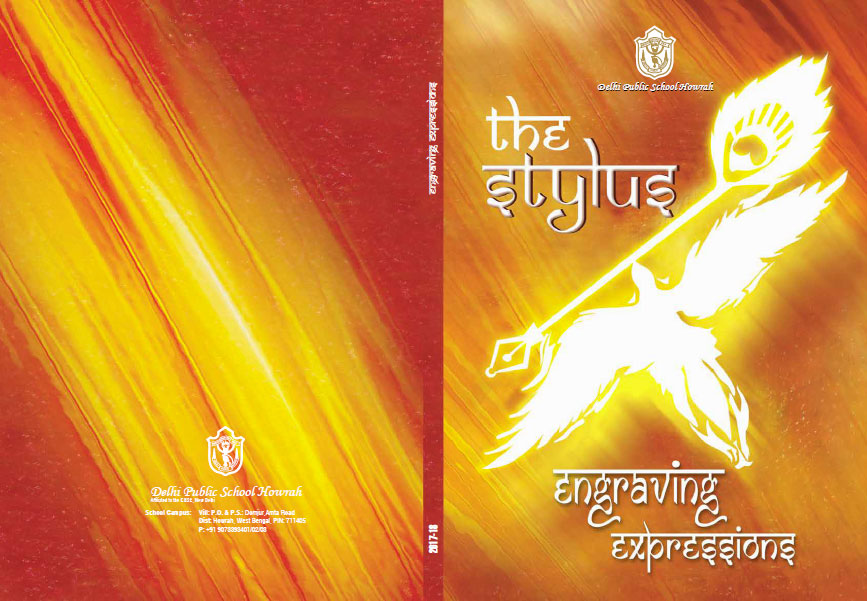 THE STYLUS….. ENGRAVING EXPRESSIONS!! – Our School Magazine
As the bond between every reader and us grows stronger every year, we are ready every year with an annual edition of "The Stylus…engraving expressions" …A lively expression of the children's expedition from the unplumbed to the ascertained —
Every edition is a window to the children's creative urges setting the realm of imagination free and capturing them beautifully in words. The enthusiastic write ups of our young writers are indubitably sufficient to hold the interest and admiration of the readers. This souvenir is indeed a humble attempt to make our budding talents give shape to their creativity and learn the art of being aware. Any publication's success depends upon our power to perceive, the power to observe and the power to explore. We try to put in relentless efforts to bring excellence in this treasure trove.
With you, Dear Readers,
the writer in me grew up again,
Watching you read,
Yearning again was what I gained.
I re- lived the world out of the window…,
With your charm, With your fervor, my heart grew warm..
O Reader, you transformed me From a human to a teacher
And from a teacher, to a compassionate learner…
From a compassionate learner to an avid reader…
With you, I re-cherished the joys of reading…
With you, I took the journey to the unknown, unexplored and the unfathomed prime.
WITH YOU, I LEARNT TO LEARN !!!
Editor
The School Magazine, DPS Howrah
Students, Teachers and Parents can all mail us their articles or art work in the given mail id: stylus.magazine@gmail.com